John Uhler Lemmon III was born in an elevator at Newton Wellesley Hospital on 8 February 1925 in Boston, Massachusetts. Although his birth name was John, he was always referred to as Jack. Beautiful and adorable, he was an only child after his mother insisted she would not go through child birth again. His mother Millie was a party girl who dreamed of stardom whilst his father John was the owner of the Doughnut Corporation of America.

At the tender age of four, Jack made his stage debut in There's Gold In Them Thar Hills and appeared in every school play he could. By the age of eight, Jack dreamed of becoming a professional actor. His parents quietly divorced when he turned twelve. They had simply drifted apart from one another. At Rivers County Day School, Jack meanwhile had to put up with playground taunts of "Jack, U Lemmon" because of his middle name. But he soon became the class clown and little Jack felt he had earned the respect of his fellow students by making them laugh and delighted in entertaining them with impressions and funny stories. Comedy had always been a forte for our Jack!

Jack taught himself by ear to play the piano at the age of ten and by the age of fifteen, he could also play the harmonica and double bass as well as the drums when he went to Andover Academy. He left school with only a few qualifications but Jack was looking to the future and he knew he wanted to go into showbusiness. He was either going to be the next George Gershwin by singing and playing the piano or he would become an actor.
 
During WWII, he briefly served as an ensign before moving to New York at the age of eighteen. After graduating from Harvard University in 1947, he studied drama under the supervision of legendary teacher Uta Hagen.


Jack went on to star in a number of stage shows as well as radio soap operas in 1949. Jack made his first appearance in film in

The Lady Takes a Sailor (1949)

starring Jane Wyman though his part as a plasterer was very brief. Few film fans doubt his appearance but Jack himself once confirmed he was in the film...but very briefly indeed!

He focused on television in the meantime.
At the age of twenty-two, Jack made his television debut and had done around 500 live performances in just under five years.
He was the leading star in two weekly sitcoms called

That Wonderful Guy (1949)

and

Heaven for Betsy (1952)

, where he met blonde actress Cynthia Stone. The two began dating in 1948, married on 7 May 1950 and had a son Chris on 22 June 1953. Jack's career was also going from strength to strength.


In 1952, twenty-seven-year-old Jack secured his first film contract at Columbia Pictures and starred opposite Judy Holliday as her boyfriend in the romantic comedy,

It Should Happen to You (1954)

. The film was a big hit and critics were impressed by what they saw of Jack. Screenwriter Garson Kanin described Jack as the 'freshest son of a gun I have ever seen'. Mr Lemmon was destined for big things from the beginning because the audience immediately fell in love with him and his comedy charm.

Columbia boss Harry Cohn was famously tyrant with everyone and strongly hated Jack's surname as he believed critics would make jokes about it. He wanted him to use the name 'Lennon' instead but Jack insisted that he liked his name and was not prepared to change it. Harry thought Jack was making a big mistake but Jack wanted to prove Harry wrong that his name was not at all a problem. And how he proved it indeed!


A speedy rise to fame and film success
With film work now coming in, Jack worked steadily in romantic comedies and next starred in the quirky comedy
Phffft! (1954)

and the Betty Grable musical

Three For The Show (1955)

. He then landed the part of ladies' man Ensign Pulver in the wartime comedy drama

Mister Roberts (1955)

. He impressed the public and critics alike therefore he won an Oscar for Best Supporting Actor. He then starred in the light-hearted musical comedies My Sister Eileen (1955) and You Can't Run Away from It (1956).

Unfortunately, his marriage to Cynthia had crumbled to nothing as they had drifted apart. There were many rows, mainly about Jack's absence from home due to work commitments. Jack moved out and wanted to take little Chris with him but Cynthia won full custody. Jack moved into a bachelor pad in Brentwood, California as he filmed action adventure

Fire Down Below (1957)

with Rita Hayworth and Robert Mitchum in Trinidad. During the filming of this movie,
their divorce was finalised in October 1956.


After the release of Fire Down Below (1957), Jack received top billing for the first time in his career in the wacky war-service comedy Operation Mad Ball (1957). The performance won the attention of a certain director named Billy Wilder. Now making $80,000 a picture, Jack had further starred in the popular western Cowboy (1958) and was filming Bell Book and Candle (1958) with Kim Novak when Billy sent him the script to a cross-dressing comedy called Some Like It Hot (1959). He instantly accepted the part of Jerry and therefore co-starred opposite legendary blonde bombshell Marilyn Monroe and his old pal Tony Curtis. He was loaned out from Columbia to MGM to star in the film.

Meanwhile, Jack was missing his son terribly and tried every effort to visit him, take him on holidays and pick him up from school, despite his tight filming schedules. His disastrous marriage had made him more determined to wait for the right woman to come along. Within months after their divorce, Cynthia married actor Cliff Robertson and that marriage also ended swiftly only a year later. Jack dated numerous women but was enjoying his bachelorhood.
 
And then he met Felicia Farr, a strikingly gorgeous actress. They started dating but were both not intent on marriage for a while as she too had been through a painful divorce. Some Like It Hot (1959) meanwhile was a box office triumph (now an iconic classic) and Jack won his first Best Actor nomination at the Oscars. He also won a Golden Globe award for Best Actor in a Musical/Comedy.
By this time, Jack had recorded his first jazz album titled A Twist of Lemmon to help promote the film, on which he also plays piano and re-recorded some of the songs from the movie's soundtrack as well as new ones.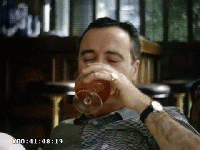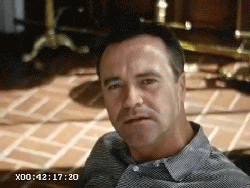 Jack's Hollywood success continued when he next starred in the vintage classic The Apartment (1960) with Shirley MacLaine and which was directed by Billy Wilder. The Apartment won Best Picture at the Oscars whilst Jack was nominated for a second Best Actor Oscar. With their enormous success working together, Jack and Billy would collaborate on many more successful projects. Sandwiched inbetween the roaring successes of Some Like It Hot (1959) and The Apartment (1960) was the light-hearted romantic comedy It Happened to Jane (1959), which starred Jack in the handsome leading man role opposite Doris Day.
Tragedy however struck twice in 1962. First in January came the early death of comedian Ernie Kovacs, who was one of Jack's closest friends and frequent co-star of three films. Ernie had died in a car accident. Jack was called to identify his body as Ernie's wife Edie Adams was too distraught to do so. Jack was also one of the pallbearers at his funeral which also included Frank Sinatra, Dean Martin and Billy Wilder. The second tragedy to happen soon after in August was the tragic death of Some Like It Hot (1959) co-star Marilyn Monroe, from that of an apparent accidental overdose. It signalled the end of an era for blonde bombshells.
In terms of his own career, there was no doubt that Jack Lemmon was now a massive box office star and was a huge money maker for studio bosses. As the 1960s began, Jack won his third Best Actor Oscar nomination for Days of Wine and Roses (1962), a dark and very moving drama about alcoholism and was directed by Blake Edwards. A huge risk for a skilled comedy star to take but one certainly worthwhile. He silenced many critics to prove he could play both comedy and drama equally well.
On 17 August 1962 in Paris, where he was in the middle of filming Billy Wilder's Irma La Douce (1963), Jack and Felicia finally tied the knot. Billy Wilder and Richard Quine were Jack's best men at the ceremony. Many Hollywood stars were in attendance at the after-party reception including Audrey Hepburn, Rock Hudson, Joan Collins, Kim Novak, Shirley MacLaine and Edie Adams.

Jack returned to his comedy roots and starred in more popular box office hits such as

The Notorious Landlady (1962)

,

Irma La Douce (1963)

,

Under the Yum Yum Tree (1963

) and

Good Neighbor Sam (1964)

. Jack was named the #1 Male Box Office Star of 1963, beating stiff competition from the likes of Cary Grant and Jerry Lewis.

Good Neighbor Sam (1964)

however proved to be the last film Jack would do for Columbia Pictures (in a commited contract) after nearly eleven years when they signed him up. His own production company Jalem Productions (which he initially founded in 1952) was in process and Jack was able to work with other companies more than he could before such as Warner Brothers and Universal Studios.
 
Sexy Italian blonde Virna Lisi was his next co-star for his next hit comedy. In

How to Murder Your Wife (1965)

, Jack plays a cartoonist alongside Terry-Thomas and directed by Richard Quine. Jack is generally known as the nice guy in cinema, but a change in character occurred when he played the deliciously villainous Professor Fate in the comedy spoof

The Great Race (1965)

with Tony Curtis and Natalie Wood. Directed by Blake Edwards, the 1908-set movie was the sixth highest-earning film of that year at the box office and is now a cult iconic movie.



Another popular hit was the Billy Wilder comedy The Fortune Cookie (1966), of which paired Jack with Walter Matthau for the first time. It was after the filming of this movie that Jack's heavily-pregnant wife Felicia gave birth to Jack's daughter Courtney. Billy Wilder was named as her godfather. Jack agreed to do one final film with Columbia and this was the romantic comedy Luv (1967), which was adapted from the stage. The film saw Jack star again with Peter Falk as well as Elaine May and Nina Wayne. Jack was then reunited with Walter for the film version of Neil Simon's play, The Odd Couple (1968), which was an enormous success, grossing over an impressive $20,000,000. He also starred opposite Catherine Deneuve in the romantic comedy The April Fools (1969).


Now 45, Jack was still a big star and starred in The Out-of-Towners (1970) with Sandy Dennis. In 1971, Jack tried his hand at directing for the comedy drama Kotch (1971), directing Walter Matthau in the main role. Although he enjoyed the experience of working behind the camera, he admitted he had missed being in front of it! Now earning $1,000,000 per picture, Jack returned to starring in comedies, which included Billy Wilder's Avanti! (1972), The War Between Men and Women (1972) and Billy Wilder's The Front Page (1974). But it was Save the Tiger (1973) in which Jack finally won his second Oscar award, this time for Best Actor.


 
Other notable film roles in the 1970s include the comedy drama

The Prisoner of Second Avenue (1975)

with Anne Bancroft and the drama

The China Syndrome (1979)

with Jane Fonda. As the 1980s began, Jack returned to the theatre for a few brief stints.



In 1984, there was a reunion to celebrate the 25th anniversary of

Some Like It Hot (1959)

. With twenty-five being the age of Marilyn Monroe's character in the film, it seemed the perfect time for a celebration of the film's legacy. A huge party, attended by included Jack with Tony Curtis, Billy Wilder, I.A.L. Diamond (Wilder's co-writer) and many of the female extras, was held at the exotic Hotel Del Coronado, where the movie was filmed at.

Jack returned to movies when he starred in the powerful dramas

Tribute (1980)

,
Mass Appeal (1984),
That's Life (1986)

and the box office smash

Missing (1982)

. He received the AFI Lifetime Achievement Award in 1988. He went on to star in both critical and commercial successes such as the tense thriller

Glengarry Glen Ross (1992)

as well as comedies

Grumpy Old Men (1993),

Grumpier Old Men (199

5)

and

The Odd Couple II (1998)

, as well as providing a guest voice on an episode of

The Simpsons

.


 
There was no doubt at all that Jack Lemmon had now achieved his movie legend status and was still a hard-working Hollywood actor with (thankfully) no intention of leaving. Despite all his success and good fortune, he was still as lovely and down-to-earth as he was when he started in 1947. Fame and success had not got to him like it did to many of his famous friends and he was certainly not a changed person at all. However by 1999, Jack became unwell but that certainly didn't stop him from working. He starred in the heartbreaking TV movie

Tuesdays with Morrie (1999)

, which won him an Emmy award. In 2000, Jack completed his last movie in

The Legend of Bagger Vance (2000)

as a narrator, which starred Matt Damon and Charlize Theron.

Shortly afterwards, the world was shocked and deeply upset when Jack Lemmon died of bladder cancer in a Los Angeles hospital, with his wife Felicia, his daughter Courtney and his son Chris by his side on 27 June 2001. It was impossible to believe that Jack had gone as he had been battling the illness very privately for two years. He was 76.

His funeral was attended by close family and friends as well as some of his closest Hollywood co-stars such as Tony Curtis, Shirley MacLaine and Kim Novak. Close-pal directors Billy Wilder and Blake Edwards also attended, with Wilder being the main speaker at the service alongside Chris Lemmon. Other Hollywood stars to attend included Gregory Peck, Michael Douglas and Catherine Zeta Jones. Jack was interred at Westwood Memorial Park near to the late Marilyn Monroe (who died in 1962) and Walter Matthau (who died in 2000).

Although Jack had left us, his 50+ year career and timeless screen legacy will live on forever through the magic of his movies. There is absolutely no doubt whatsoever that he will continue to entertain millions of new generations of film lovers, whether it is hilariously trying to walk in high heels in Some Like It Hot or making the women feel the need to marry him in The Apartment, forever.